The Team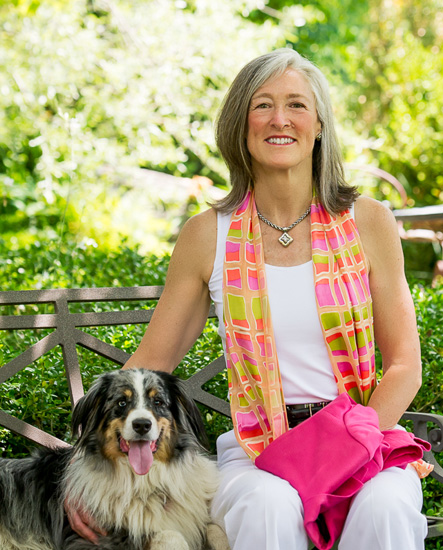 Mary O'Mealia
Founder/Lead Dog Walker
A memorable shared experience is the goal of every event, and Mary is proud to have helped create many such experiences during the more than twenty-five years of O'Mealia Signature Events. Whether arranging a small dinner party or organizing a multi-million-dollar benefit concert, Mary's success in organizing incredible events stems from her passion for innovation, a devotion to details large and small, and a genuine love of bringing people together.
Mary has a vast range of event designing experience, from theatre outings to client dinners to sales conferences. She also has been extremely successful crafting non-profit events that have grossed from $100,000 to $2 million. Mary is proud to say that most of her clients come from word of mouth and almost all return for repeat business.
Mary's enthusiasm for meeting new people pushes her to travel and learn about different cultures. She has a passion for languages and is fluent in Spanish. A lover of animals and nature, Mary also enjoys spending time outdoors with her horses and dogs. Mary graduated with a bachelor's degree from St. Lawrence University.
Jill LaMastro
Vice President/Principal Food Taster
Creating a unique and buzz-worthy event is impossible without a personal connection to the people who make it happen. That's why we are so delighted to have Jill as a part of the team at O'Mealia Signature Events. Jill's focus on developing strong, personal relationships with clients allows her to draw out the important, special details that make each event tailored to its client.
Working with corporations, non-profits and individuals, Jill brings more than 15 years of client-management experience to OSE. With a background in business and financial planning, she channels her energetic attitude and creative out-of-the-box thinking to organize a fabulous event experience. A true Jersey girl at heart, Jill has lived in central New Jersey her entire life and attended Fairleigh Dickinson University for Business and Finance. She loves to cook and enjoys experiencing upcoming restaurants, going to the beach and spending time with the loves of her life: her husband and their three beautiful daughters.
Sean Jaques
Creative Director/Technologist
Producing great events is like the making of a great movie: scripts, lighting cues, divas and action. Specificity to detail is everything when managing a whole range of moving parts. We're happy to have Sean bring more than a decade of commercial production experience to O'Mealia Signature Events. He brings his excellent brand of creative problem-solving to managing events and overcomes logistical hurdles that impede success. Sean also brings his experience in advertising to spearhead OSE's budding social media and web-marketing presence. Sean worked as a Production Coordinator for seven years before joining OSE, producing award-winning commercials and videos for clients like MTV and Berlitz. His skill set includes video production, writing, web development and event design and management. He graduated from Fordham University with a bachelor's degree in History and Political Science. Sean is a lifelong gamer, geek and technology evangelist.
Ace
Office Mascot
Ace, an Australian shepherd rescue dog, keeps the morale up in the office and helps relieve the stress that comes with event planning. He is a hard worker and also helps out with guarding the office when necessary.